Vous êtes chaleureusement invité-es à un « Brunch-Vidéo » le dimanche 21 février 2016
You are cordially invited to the "Brunch-Video" Sunday, February 21st.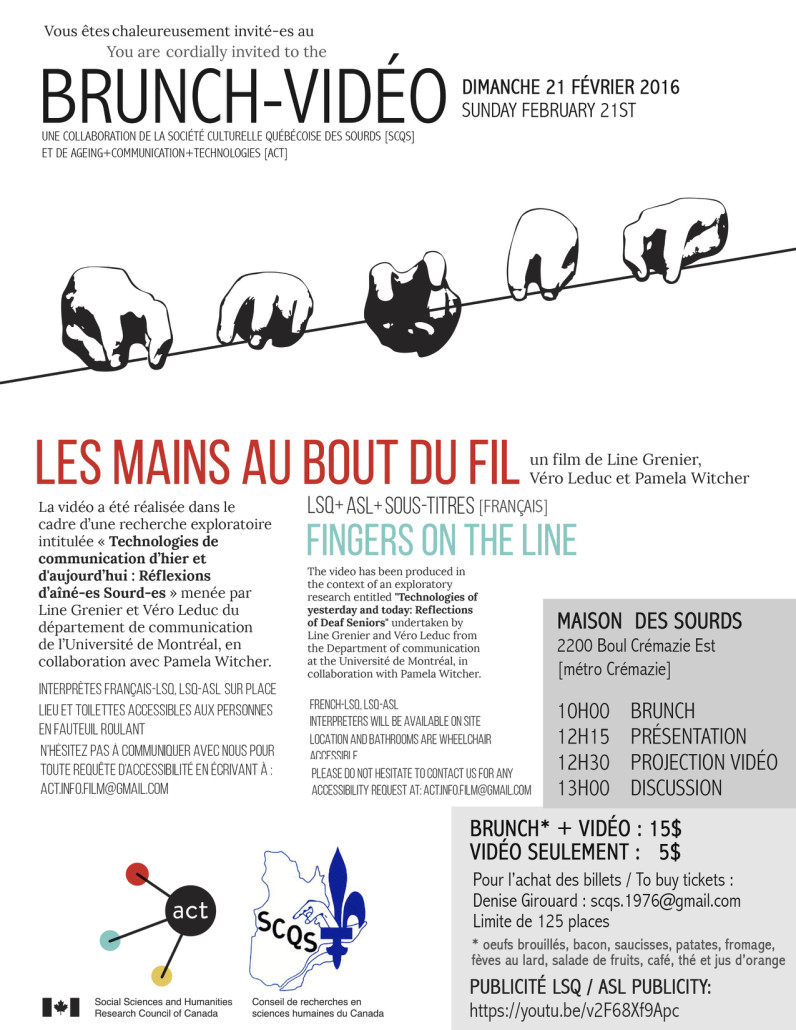 La vidéo a été réalisée dans le cadre d'une recherche exploratoire intitulée « Technologies de communication d'hier et d'aujourd'hui : Réflexions d'aînés-es Sourd-es » menée par Line Grenier et Véro Leduc du département de communication de l'Université de Montréal, en collaboration avec Pamela Witcher.
This video has been produced in the context of an exploratory research entitled "Technologies of yesterday and today: Reflections of Deaf Seniors" undertaken by Line Grenier and Véro Leduc from the Department of Communication at the Université de Montreal, in collaboration with Pamela Witcher.