Interested in social media, living labs, creativity and innovation? We have an opportunity for you this August.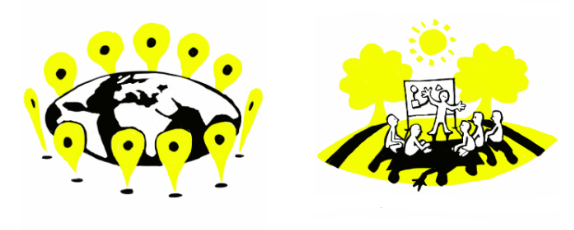 Together with the European Network of Living Labs (ENoLL) and Communautique, Concordia is hosting Open Living Lab Days from August 23rd – 26th. We are looking for student experts to help us report on and document the panels, poster sessions, workshops, and keynotes that will take place throughout the week.
"Living labs are user-centred ecosystems that integrate research and open innovation processes through co-creation in areas ranging from energy, media, mobility, healthcare, agrifood and community development." More info on living labs is available here and the preliminary conference program is available here. We are specifically seeking students who have knowledge in and a curiosity for innovation, creativity and lab life, and collaborative methodologies.
Details:
Pay: Stipend of $100.00 / day (up to 6 hours)
Access to conference for the 4 days and to Age3.0 on August 25th.
Must commit to working 3 day of the 4 days.
Must attend a training session (Date TBD)
If you're interested in this opportunity, please send a short description of your interest in the conference and your availabilities for the days corresponding to the conference (all in 1 or 2 paragraphs, in email body), along with a resume or C.V. (PDF) or LinkedIn profile to communication@actproject.ca by Friday, August 5th. Cover letters aren't necessary.
Please indicate which languages you speak and indicate which language you prefer to work in, as well as any technical skills you may have, including social media expertise, photography, filming and audio recording.
If you have questions, please email communication@actproject.ca