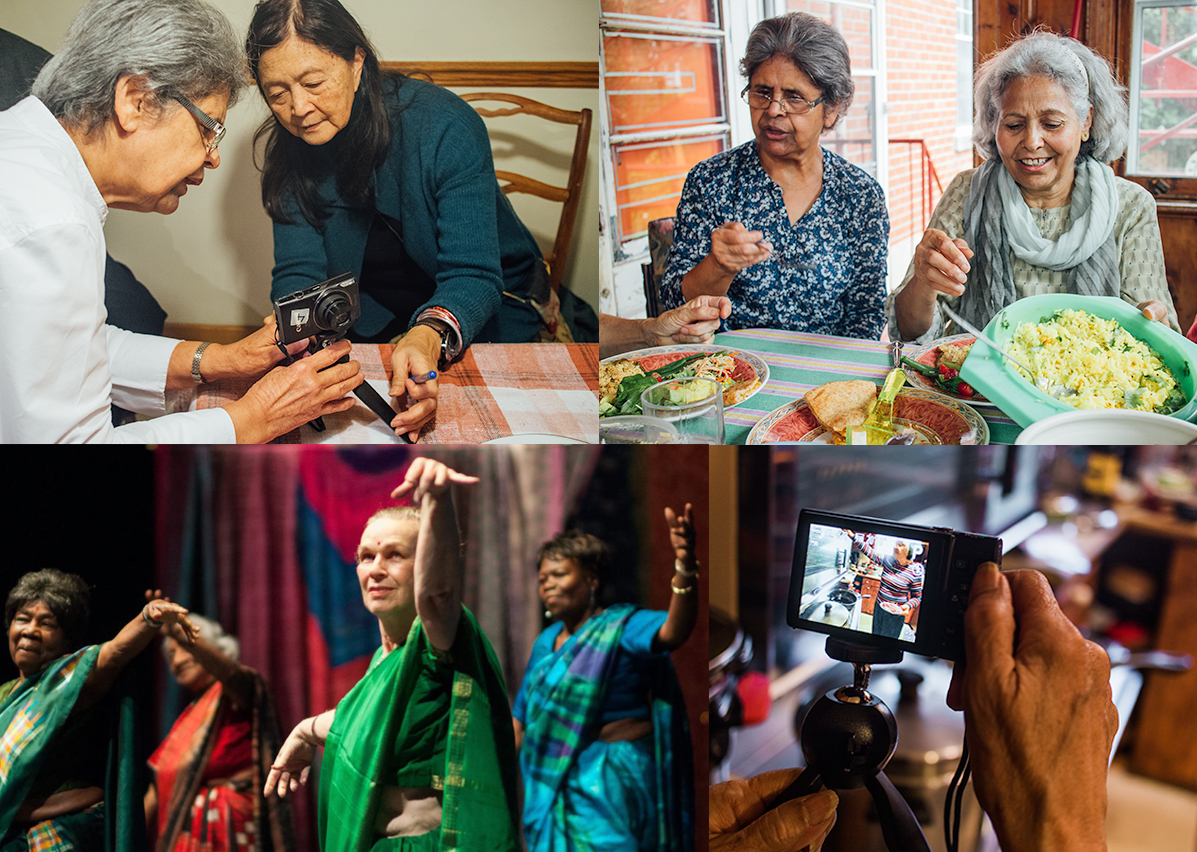 Ageing (Wo)Men and their World will showcase the cross-cultural complexity of the ageing experience through a medley of still and moving images of elders in Montreal. It is a response to the limited (and often, white) representations of ageing in popular culture. The exhibition's theme is guided by a remix of 
Nuit
Blanche
's Expo theme—the Man and his World.
Ageing (Wo)Men and their World will demonstrate the enthusiastic and active world of elders in Montreal and the different projects that they do, specifically their relationship to and with technology. Examples include: images of women taking photos of each other, or of themselves; women working on a documentary about saris; elders using electronic music technology; and, elders in various Montreal public spaces together. The images and videos will be a mix of already existing imagery from ACT-related members and of new imagery that will be taken specifically for this exhibition and deal more specifically with the intersection of innovation, technology, and the Ageing (Wo)Men and their World.
The purpose is to catch the attention of spectators and those walking by or taking the bus on DoctorPenfield in order to make them re-consider the popular rhetoric of ageing and to contextualize the images.
The exhibition installation uses DIY techniques to mix new and old technologies to present image-based work. 
Nuit
Blanche and it's Expo 67 theme 
is the perfect festival to showcase this type of work. These methods also align with Concordia's enthusiasm for the non-paradigmatic use of technologies and their potential to support critical thought. The Samuel Bronfman Building would be turned into a futuristic 'pavilion' with its windows turned into temporary screens.
********
Les aîné(e)s et leur monde
Pour Nuit blanche, l'édifice Samuel Bronfman de l'Université Concordia se transformera en un pavillon futuriste. Ses fenêtres seront utilisées comme écrans temporaires sur lesquels seront projetés des images représentant les complexités interculturelles du vieillissement L'exposition cherche à repenser les stéréotypes du vieillissement et des technologies et à rendre l'invisible visible.