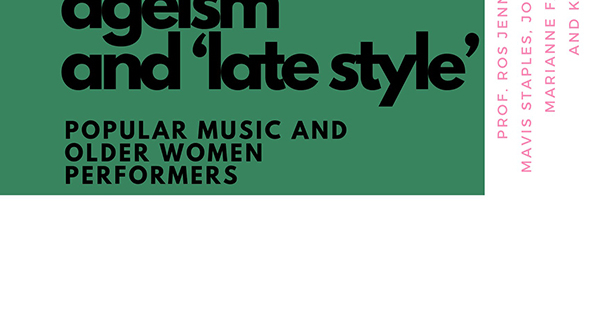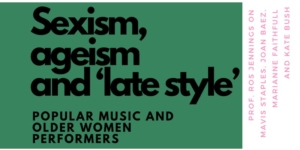 You are invited to attend a public keynote by Prof. Ros Jennings, from the University of Gloucestershire, where she will question the dominant ageist discourses in the West and their impact on the late style identities and performance strategies of older women popular music stars.
The research discussed will focus on performers such as Mavis Staples, Joan Baez, Marianne Faithfull and Kate Bush; female popular music performers who have established long and notable careers.
The analysis presented will examine the ways that the cultural forces of ageism and sexism are entwined with dominant understandings of race, class and nation; working to construct older female popular music performers in particular and often, negative ways.
9.30 to 11am
FB.620
Faubourg Building
1250 Guy St, Montreal
Concordia University