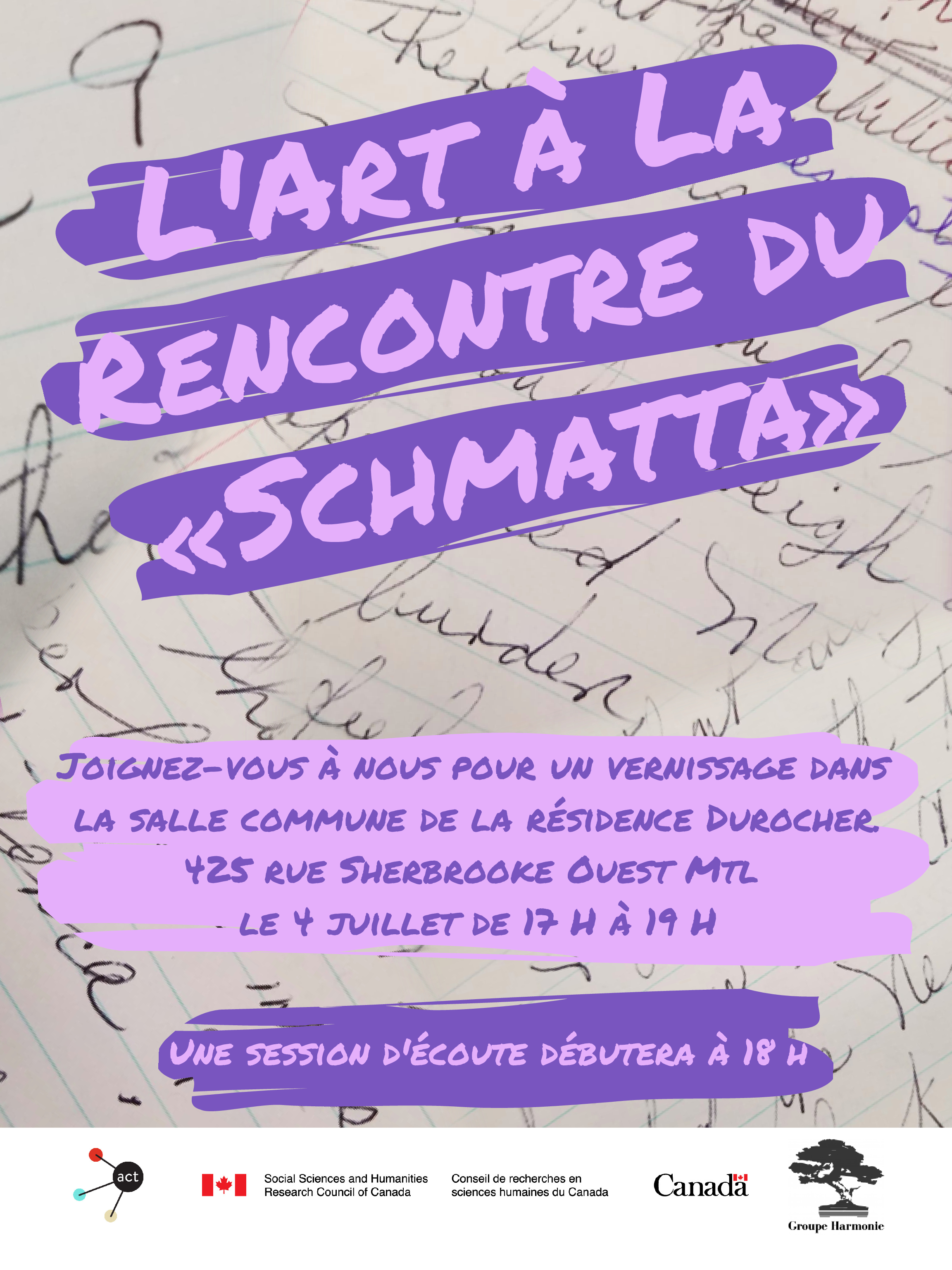 You are cordially invited to the vernissage of Art Meets "Schmatta" on July 4th from 5-7 pm at Habitations Durocher. ACT and Groupe Harmonie worked collaboratively with a Durocher resident to explore the experiences through an evolving city with an intergenerational creative workshop that took place from May to June 2019. Come see what has been captured through the lens of a camera and expressed through pen and paper.
What: Art Meets "Schmatta" Vernissage
When: July 4th, 5-7 PM (with a listening party at 6 pm)
Where: Habitations Durocher, 425 Sherbrooke Street West
We look forward to seeing you at the vernissage.
Sincerely,
ACT and Groupe Harmonie
ACT:https://actproject.ca/act/interaction/
Groupe Harmonie:https://groupeharmoniedotorg1.wordpress.com/