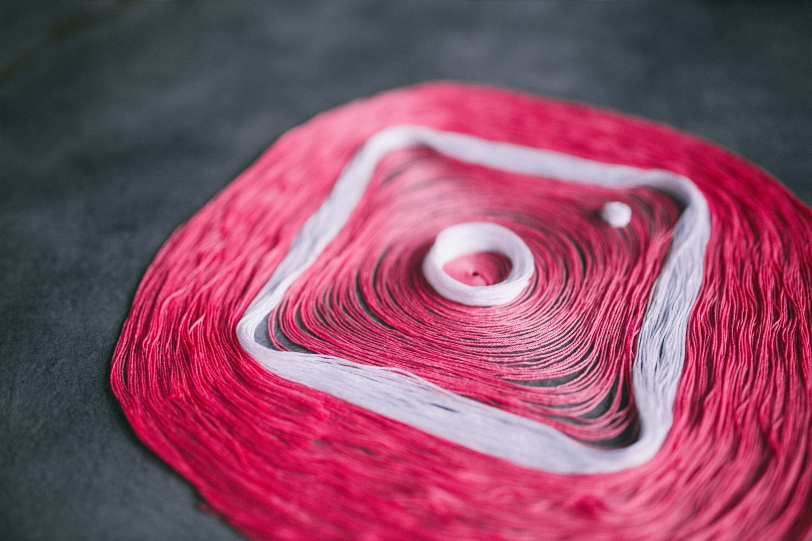 During a one day exhibit on August 25th 2016, Re:memorations put the spotlight on interactive approaches to co-creation throughout the lifespan. From photography, film and digital arts exhibits to live performances, readings and a knit-in, participants engaged with the creative works of Montreal artists and community groups. In the EV Black Box of Concordia University, Re:memorations explored collective practices of media-making as it promoted a tactile engagement with analog and digital media. It also challenged how we understand time and memory through our relationship to objects. Community organizations and older adults shared their creative practices throughout the day. 
Texte en français
L'exposition Re : mémoration met l'accent tant sur des approches interactives que sur la co-création tout au long de la durée de vie. Des expositions photographiques, filmiques et d'arts numériques aux performances artistiques, aux lectures en passant par l'expérience d'un tricot-in, nous vous invitons à collaborer avec des artistes montréalais et des groupes communautaires à cet événement innovateur. Utilisant le théâtre Black Box du pavillon EV de l'Université Concordia en tant que plate-forme pour explorer les pratiques collectives de production médiatique, Re : mémoration incite un engagement tactile avec les médias analogiques et numériques et remet en question la façon dont nous comprenons le temps et la mémoire à travers notre relation aux objets. Des organismes communautaires et les personnes âgées partageront leurs pratiques créatives tout au long de la journée.
On Wednesday mornings a group of friends meets around the long tables at the St-Henri Art Hive to share artistic techniques, personal stories, and their time with one another. The space, a nondescript storefront one block south of the highway, is unique in the city for its collectively-designed, shared garden in the back, its creative reuse centre in the basement, and, of course, for its remarkable community members, who often become friends. Enjoy their botanical cyanotypes in the EV atrium all week and join them Thursday, August 25th at 11 am for a live reading of their poetry and prose.
---
The energy of their activity room — a cool, bright space on the first floor of a residential building in the heart of NDG — is immediately welcoming. Each personality in this creative group stands strongly in support of the others: sharing tips, offering encouragement, and keeping a steady murmur of conversation going throughout the course of the afternoon. Strongly featured in their contribution to the exhibition is a collection of woven "gods' eyes," made in the memory of a group member who has recently passed away.
---
The Generations Project at the Yellow Door community hub has two symbiotic mandates: to address the isolation felt by so many urban residents as they age and to empower youth to participate in an intergenerational community. Weekly meetings have an open door policy, where participants join in on creative activities under the guidance of young volunteers. Three years of production by the Art Club has been documented by one such volunteer and will be digitally presented during the exhibition. The Knit Club has been fastidiously working on a string of knit bunting and this group is extending an invitation to the public to enjoy the sense of community that is born from the simple act of sitting and creating something together. Join the knitting circle in the Blackbox space from 12:30 to 13:30 on August 25th.
The Digital Literacy Project is an initiative of the Atwater Library and Computer Centre, formed with the intention of providing Montreal seniors with new tools for self-expression. One such tool is evidenced in a video installation that juxtaposes precious old home movies with their digitized and remixed versions. Visitors to the exhibition will hear music created by seniors who learned to use music production software. This music covers a range of digital to analog sounds, from pure electronic experimentation, to simple audio enhancements, to pre-existing musical performances.
---
Hillside Residence:
A remount of images from a May 2016 exhibit called "Fragment of Life," visitors are invited into the personal world of four neighbours of the Hillside Residence. This photography project was coordinated by researchers from the ACT project and with the Contactivity Centre. Working together, ACT and Contactivity led digital photography workshops which encouraged self-reflection and digital literacy. The artists were asked to describe themselves as artists and to describe each photograph in relationship to themselves, as emerging photographers. The result is a collection of 28 intimate photographs, each as varied as the artist who created it.
---
For over twelve years, members of RECAA (Respecting Elders: Communities Against elder Abuse/Ressources Ethnoculturelles Contre l'Abus envers les Ainé(e)s) have been using participatory theatre to combat elder abuse and to make elders within Montreal's ethnocultural communities aware of their rights." Join this lively community at 3pm in the Blackbox for a Bollywood performance and witness the powerful activism and sense of belonging that performance engenders.
---
Robert Prenovault
Born in St. Boniface, Manitoba in 1946, franco-manitoban artist Robert Prenovault lives and works in Montreal. After abandoning a classical Jesuitical education in the 1960's, he apprenticed with ceramist Muriel Guest and sculptor Mac Drope. He studied ceramics at the University of Regina in the 1970s, intermittently taught sculpture and ceramics at College Eduoard Montpetit and received a MFA from Concordia University. His work explores the relationship between between figurative work and abstraction, as well as the links and tensions between the natural environment and cultural  worlds. He is increasingly committed to unraveling the connections and disjunctures between digital composition and materiality. If pushed to describe himself, he identifies as a sculptor and a designer, however his primary identification is as a maker.
9 AM: Doors open
All-day installation:
Moving Pictures

, a video and sound installation from

the Digital Literacy Program at the Atwater Library and Library and Computer Centre

A presentation of four years of paintings and drawings by

the Yellow Door Art Club

Sculptures, crafts, paintings and drawings by

The NDG Senior's Atelier

Paintings, drawings, collaborative crafts and whimsical sculptures by the

Ruche St-Henri Art Hive Seniors' Group,

Fragments of Life

A digital photography exhibit by five artists of the

Hillside Residence in Westmount

, in which they examined their lives and the details that define them.

A collection of saris on loan from

RECAA

that holds a lifetime of meaning for one of its members.

Jeu de main / Show of hands, a multimedia work by local artist Robert Prenovault showing his hands through time.

Honouring the missing Women

, a piece of beadwork by Winnipeg-based visiting First Nations visual artist and poet Marie Annharte Baker.
11 AM: A special live reading of original poetry and prose by members of the Ruche St-Henri Art Hive Seniors' group.
12:30-1:30 PM:  The Yellow Door Knitting Club and ETHIK invite the public to participate in a textile workshop–knitting and felting in a comfortable and welcome atmosphere.
1:30 PM: Marie Annharte Baker will read a selection from her award-winning collection Indigena Awry, as well as new poems.
3:00 PM: A choreographed Bollywood dance performance by RECAA members
5:30 PM: Doors Close.