Older Women Live (OWL) is a collaborative, intergenerational podcast project that broughts graduate student and sound producer Michelle Macklem together with elder community activist and radio host Rose Marie Whalley to re-examine decades of radio interviews that have taken Rose Marie around the world. Rose Marie has worked together with her interviewees to build in-depth perspectives of significant topics of social justice, civil rights, gender activism, ageing, and international justice (among a range of others). Each show, which features episodes which focus on a singular theme or topic, aims to bring forth narratives that are under or misrepresented, focusing on the stories of people we do not see in the mainstream news media. This partnership between ACT and OWL created a space for intergenerational media making and storytelling.
For more information on the intergenerational collaboration between Michelle and Rose Marie, click here.
This podcast project ran from January 2016 – October 2016 and the podcast is available through iTunes.
Picture Perfect: Portrayals of Women in Society and the Media
This is episode 1 of Older Women Live presented by Ageing + Communication + Technology. This episode is hosted by Rose Marie Whalley who speaks with Andrea O'Reilly and Josie Dolan about how women are treated in society.
This episode aired on AMARC's Women's Voice series on March 8, 2016. http://www.amarc.org/?q=node/2591
Rising Waters and Disappearing Forests
First Nations in Canada are disproportionally affected by climate change. This is episode 2 of Older Women Live the podcast presented by ACT Project. This episode focuses on two small First Nations communities thousands of kilometers apart, each devastated by profit-driven industries in Canada. Host Rose Marie Whalley, an older woman and radio producer, speaks with an elder from each community. Louise Wawatie describes the effects of logging in her Algonquin home in Quebec, while Myrle Ballard describes the devastation of the flooding of her homeland in Lake St. Martin in Manitoba. Throughout the ravages of colonialism both of these small communities continued to maintain their First Nations identity, but these present day brutalities brought about by globalization are threatening their existence.
Produced by Rose Marie Whalley and Michelle Macklem
Selma was home to many of the Civil Rights struggles in the 1960s, and to this day many of its inhabitants still deal with racism and oppression. In episode 3 of Older Women Live, Rose Marie Whalley discusses her trip to Selma, Alabama and the interviews she did with local members of the community, Annie Pearl Avery and Marie Claire Powell. Following these interviews, Rose Marie speaks with Joanne Bland by telephone who was involved in the infamous Bloody Sunday protest march.
Civil Rights: Then and Now
In this episode, Rose Marie Whalley continues to share the series of interviews she did in the deep American South. She speaks with pillars of the civil rights movement including Dr. Gwen Patton in Alabama who is an archivist of the Civil Rights movement. Rose Marie also speaks with Efia Nwangaza, a former Human Rights lawyer, and who now runs the Malcolm X Centre for Self Determination.
Accessing Food in Remote Indigenous Communities
How is food security affecting remote and rural communities all over the world? In this episode, Rose Marie speaks with Liz Ballantyne-Jackson who volunteers with the Guatemala Stove Project, which aims to provide better cooking stoves in Western Highlands of Guatemala. She also speaks to Dr Shirley Thompson, a professor studying natural resources in remote first nations communities at the University of Manitoba, Winnipeg.
Rose Marie speaks with Dr. Golda Tradounsky, the director of the Mount Sinai Palliative Care Services about end of life care and our society's problematic views on death and dying.
In this episode, Rose Marie speaks with two women from Africa, Gertrude Hambira from Zimbabwe and Hellen Mshilla from Uganda both of whom are human rights advocates. Gertrude was the secretary general of the General Agricultural Plantation Workers Union of Zimbabwe but she was forced for to flee for her life after she was issued a death warrant. Hellen is a Kenyan journalist now living in northern Uganda.
What are Canadian prisons actually like for both prisoners and the people who work there? In this episode, Rose Marie speaks with a women named 'Maureen' who served 9 years at the Grand Valley Institute for Women after shooting her abusive partner. Rose Marie also speaks with Rosemary Redshaw, the former chaplain at Grand Valley, about her experiences working with women dealing with grief and trauma, and the institutional shifts to an increasingly closed off federal prison system.
Researcher
Michelle Macklem
Collaborator
Rose Marie Whalley
ACT Partners
OWL (Older Women Live)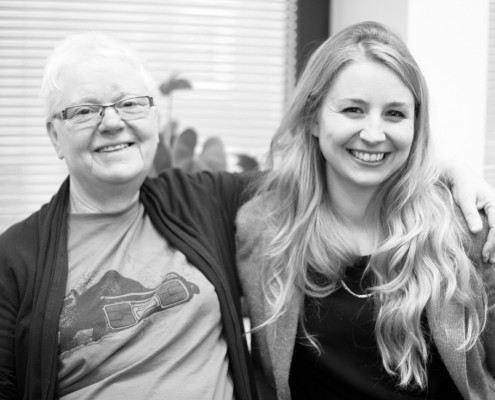 https://actproject.ca/wp-content/uploads/2014/08/IMG_9597.jpg
865
1200
ACT
http://actproject.ca/wp-content/uploads/2014/08/logo_mini.png
ACT
2016-03-11 11:13:56
2018-07-31 17:54:47
OWL Podcast Series Launch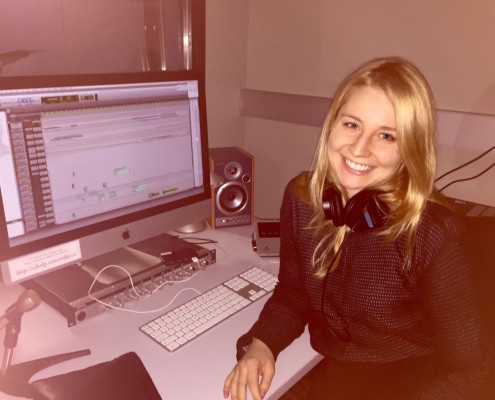 What happens when you introduce a 70 (ish) year old community radio host to a 25 (ish) year old sound artist and ask them to organize ten years worth of community radio interviews?
https://actproject.ca/wp-content/uploads/2016/02/IMG_5946.jpg
2306
3076
Kendra Besanger
http://actproject.ca/wp-content/uploads/2014/08/logo_mini.png
Kendra Besanger
2016-03-01 08:00:33
2017-04-27 15:57:37
Bringing Activism to the Airwaves: Older Women Live goes live this month.