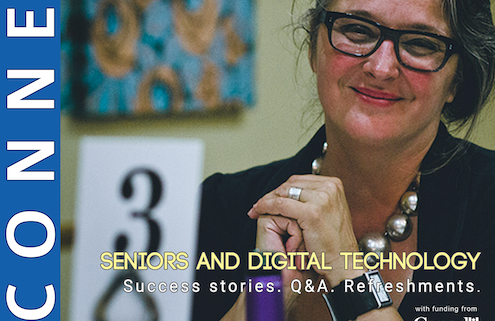 We are very excited to invite our collaborators, followers, friends, and supporters, to join us at the Atwater Library for this special talk by Dr. Kim Sawchuk, Concordia Communications Studies Professor, and the Principal Investigator of the Act Concordia Project team. During this presentation, which is part of the "Connecting People to a Digital Lifestyle" project, Professor Sawchuk will share the results of her work with seniors and digital technology, and tell stories of them making practical and creative uses of computers and cell phones.
A Q&A will follow, and refreshments will be provided.
Everyone is welcome. No advance registration.