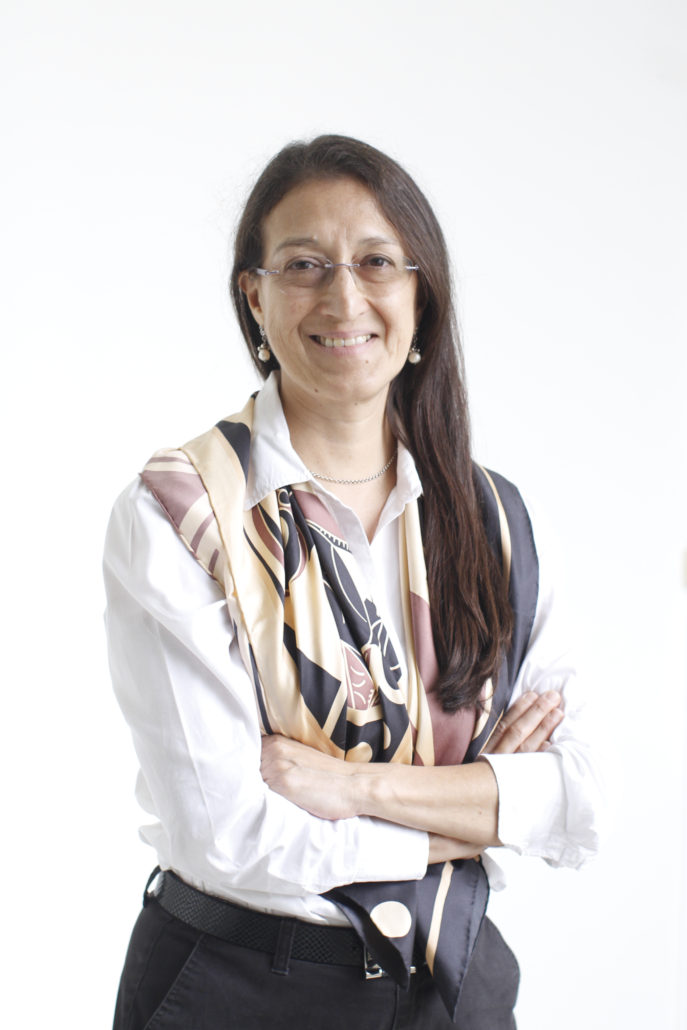 Economist, B.S. Pontificia Universidad Católica del Perú; PhD, University of Illinois at Urbana-Champaign. Associate Researcher at the Institute of Peruvian Studies (Instituto de Estudios Peruanos). Professional activities in applied microeconomics, focused on (a) regulation and privatization of infrastructure sectors; and (b) environment and natural resources. Professional experience as advisor, consultant and director of regulatory bodies.
In the private sector, currently serves at the Steering Committee of Regional Dialogue on the Information Society (DIRSI) and as Professor at the Department of Economics at Pontifical Catholic University of Peru (Pontificia Universidad Católica del Perú, PUCP).
In the public sector, serves as Chief of the advisory board of the Ministerial office at the Ministry of Energy and Mining of Peru, board member of Petroperu and as member of the Court Dispute Resolution of the Supervisory Agency for Investment in Public Transportation Infrastructure (OSITRAN in spanish).
During her career, Barrantes has served as Former General Director at the Institute of Peruvian Studies, Steering Committee of the Agency for Environmental Assessment and Enforcement of Peru (OEFA in Spanish), member of the Advisory Committee at the Latin American and Caribbean Environmental Economics Program (LACEEP), Past President of Permanent Seminar on Agricultural Research in Peru (SEPIA), Former Member of the Resolution of Environmental Disputes Court of the National Environmental Council (CONAM), and as former President of the ProConectividad Committee of ProInversion. Besides, she served as staff and member of the board of directors of the Peruvian Telecommunications Regulatory Authority (OSIPTEL in spanish), consultant to the Transport Regulatory commission in Peru (OSITRAN in spanish), the National Superintendent of Sanitation (SUNASS in spanish), the Ministry of Transport and Communication and to the Inter American Development Bank. Former Visiting Fellow at Kellogg Institute for International Studies.
Latest publications
Barrantes, R., La Riva, D. (2016). Acceso a servicios de salud en áreas urbanas y rurales y percepciones de bienestar. In Durand, J.F., Urrutia, J. y Yon, C. (eds.) Perú: el problema agrario en debate. SEPIA XVI (pp. 673-702). Lima: SEPIA.
Barrantes, R., Glave, M., La Rosa, M. & Vergara, K. (2016). De la Amazonía su palma. Aportes a la gestión territorial en la región Loreto. Lima: IEP.
Barrantes, R., Grompone, A. (2015). ¿Entrampados o encauzados? Los retos del crecimiento económico del Perú del siglo XXI. Working paper Nº 223. Series: Estudios sobre el Desarrollo, 17. Lima: IEP. Available at http://bibliotk.iep.org.pe/bib_img/63682-8-1.pdf
Barrantes, R., Chib, A. & May, J. (2015) Impact of Information Society Research in the Global South. Singapur: Springer.
Barrantes, R. y Cozzubo, A. (2015). Edad para Aprender, edad para enseñar: el rol del aprendizaje intergeneracional intrahogar en el uso de la internet por parte de los adultos mayores en Latinoamérica. Working paper N° 411. Lima: PUCP. Available at http://files.pucp.edu.pe/departamento/economia/DDD411.pdf